Areas We Serve
By combining high-quality workmanship with first-rate materials, Tulsa Christian Bros Painting has become a trusted resource for many residential and commercial facilities in the Tulsa area. Our high-quality technicians strive to help you give your home the exact look you want. We provide interior painting, exterior painting, staining, drywall repair, wood rot repair, and cabinet refacing to help you transform your home at an affordable rate.
Residential and Commercial Services in Tulsa
Whether you want to improve your home or business, our skilled technicians are prepared to offer you the unrivaled workmanship and competitive rate you want. Our reputation for providing standout quality and attention to detail has led us to grow in popularity around the area of Tulsa. We service a number of cities, including:
Owasso
Sapulpa
Sand Springs
Coweta
We understand that each location is different and treat every home with care. In addition to skilled technicians, production managers will be on hand to make sure each job flows smoothly. We have been able to acquire many positive reviews from each area and can provide referrals before beginning any work.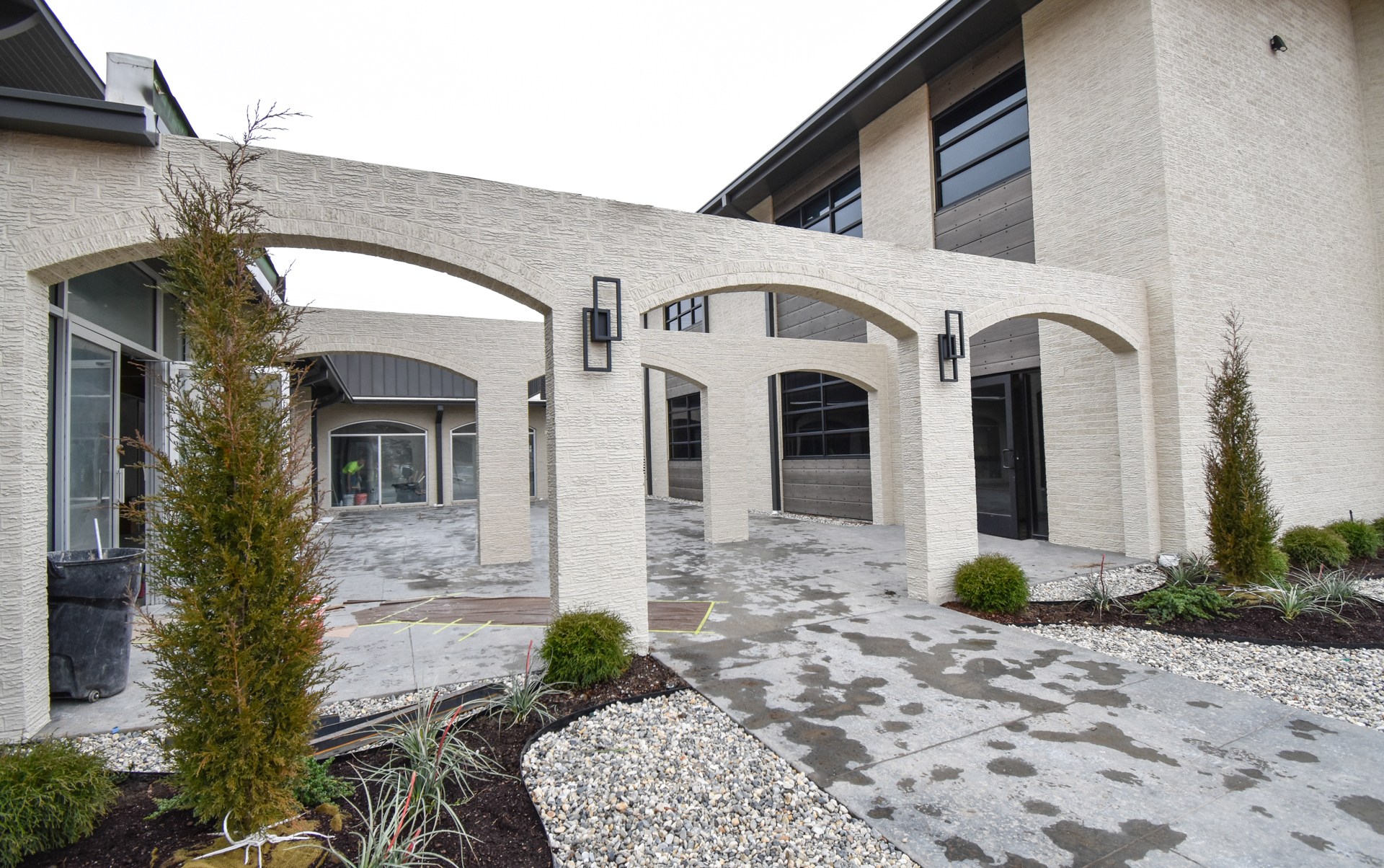 Benefits of Choosing Tulsa Christian Bros Painting
In addition to competitive prices and high-quality work, we provide a two-year warranty to help reassure you that we will treat your home with care. We understand common design choices and weather patterns in the Tulsa area, so we can provide plenty of suggestions and important information to homeowners to give them the result they want in terms of design choices and structural safety.
A new exterior paint job can be just what your business needs to really stand out. High-quality wood staining is great for completing the color scheme of any room. Expert drywall repair services can improve the longevity of any building. By working with our organization you gain a versatile and all-in-one solution that you can rely on. We are willing to work with your unique needs and financial situation in each job.
Let Tulsa Christian Bros Painting Serve You Today
Improving the aesthetic quality and structural integrity of any structure is always a wise idea. If you own a home or business in the Tulsa area, consider letting our organization serve your needs. Whether you want to improve the appearance of your location with exterior or interior painting, to repair some structural damage, or to improve the finer details of a room, call 912-282-3216 for a free quote.
Let Tulsa Christian Bros Painting Serve You Today!
Our services have been spread through many commercial and residential facilities in the Tulsa area. With plenty of satisfied customers, we are happy to provide referrals to help you get the reassurance you need. Let our experienced and organization provide you with the painting, repairs, and home services you need to keep your home or business strong and vibrant. To get a free quote, call us today!
Tulsa Christian Bros Painting