A quality paint job has multiple benefits for any home. In addition to adding significant curb appeal, it can help protect against water and insect damage. When you need a quality paint job at a competitive rate, don't settle for less. Contact Tulsa Christian Bros Painting service.
What Services Do We Offer?
Keeping your home in good shape is our top priority. In order to be an all-in-one painting solution for homeowners in the Tulsa area, we offer a number of services, including: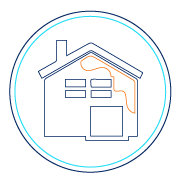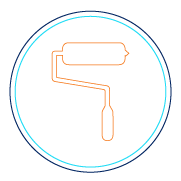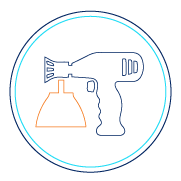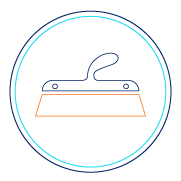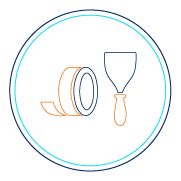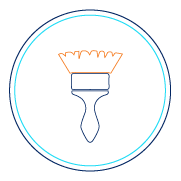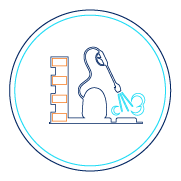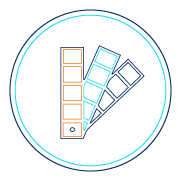 Interior and Exterior Painting
Any home or room can be improved with a fresh paint job. We offer a wide array of colors and utilize scrub-friendly materials, allowing you to get the exact look you want and allowing you to keep the surface clean without worrying about fading or smudging.
Learn about our interior painting
learn about our exterior painting
Wood Rot and Drywall Repair
Strengthening a structure is a great way to extend the life and avoid costly replacements for your home in the future. Our highly-skilled technicians can repair damaged areas and restore the stability of your home.
Staining and Cabinet Refacing
Sometimes the smallest details can have a large impact. Where you need to have your cabinets adjusted so they fit better or would like some wood surfaces stained to improve their appearance, we can provide the precision you need for first-rate results.
What Are the Benefits of Using Tulsa Christian Bros Painting?
Choosing a professional organization is the best way to ensure you get high-quality results. We offer competitive prices and periodic deals to help you make sure you get the house painting services and repairs you need in a manner compatible with your budget.
We can provide estimates beforehand and guarantee satisfaction with every job. Courteous, punctual, and professional workmanship is delivered every time. Your home is your most valuable asset, and our experienced staff knows how to respect your dream home as if it were their own. Not only do we respect and honor our work space, but we offer a two-year warranty is offered to ease your mind.
Let Tulsa Christian Bros Painting Serve You Today!
How much will it cost to have the exterior of my house painted?
We will paint the entire exterior of your house for a flat rate as low as $995*.
What is the $199 a room special?
Frequently Asked Questions
How much will it cost to have the exterior of my house painted?
Check Out our $199 a room pricing!
Our $199 room special is the best deal around.
One coat one color walls and ceiling only
12x12x8 room.
Minimum of  rooms
*Conditions Apply. Talk to your representative for more information or fill out a free in person quote to learn more details.
How much is it to have my room painted?
We offer a flat rate of $199* per room that is 12x12x8. This rate is for one coat, one coat one color, walls, and this is a labor price not including paints and materials to paint a room in your house. You can buy any brand of paint that you prefer,or we can pick it up and we will apply it professionally.
The exterior of our house has some dry rot on the wood siding where some plants were climbing on the side of the house. Can you fix the dry rot at the same time that you repaint our home?
Yes. We have many years of experience repairing dry rot. Contact us for a free estimate.
In what areas do you offer your exterior & interior painting services
We do contract painting jobs throughout the Tulsa, Oklahoma area, including the cities of Broken Arrow, Jenks, Owasso, and Bixby, OK.
Are you insured?
Yes, we are fully insured.
Can you paint the exterior of my store?
Yes. We offer commercial as well as residential painting service. Contact us for a free estimate.
What brands of paint do you use
We proudly offer Sherwin Williams paints to our customers. These paints are known for their durability & easy maintenance.
How do I schedule an appointment for you to paint my house or get a quote?
You can fill out the contact form here on the site, or you can call us. We look forward to hearing from you.
What is the $995 exterior paint special?
$995: the $995 is for up to a 1400 sqft house, 1 color, labor only (no paint or materials), and on houses that are 70% siding and under.
It includes light pressure washing, Light spot scraping (houses that need heavy scraping will accrue an additional charge),
Light caulking (houses that needs complete re-caulk or extensive caulking will accrue an additional charge for masking, and painting. 
Our services have been spread through many commercial and residential facilities in the Tulsa area. With plenty of satisfied customers, we are happy to provide referrals to help you get the reassurance you need. Let our experienced and organization provide you with the painting, repairs, and home services you need to keep your home or business strong and vibrant. To get a free quote, call us today!
Tulsa Christian Bros Painting